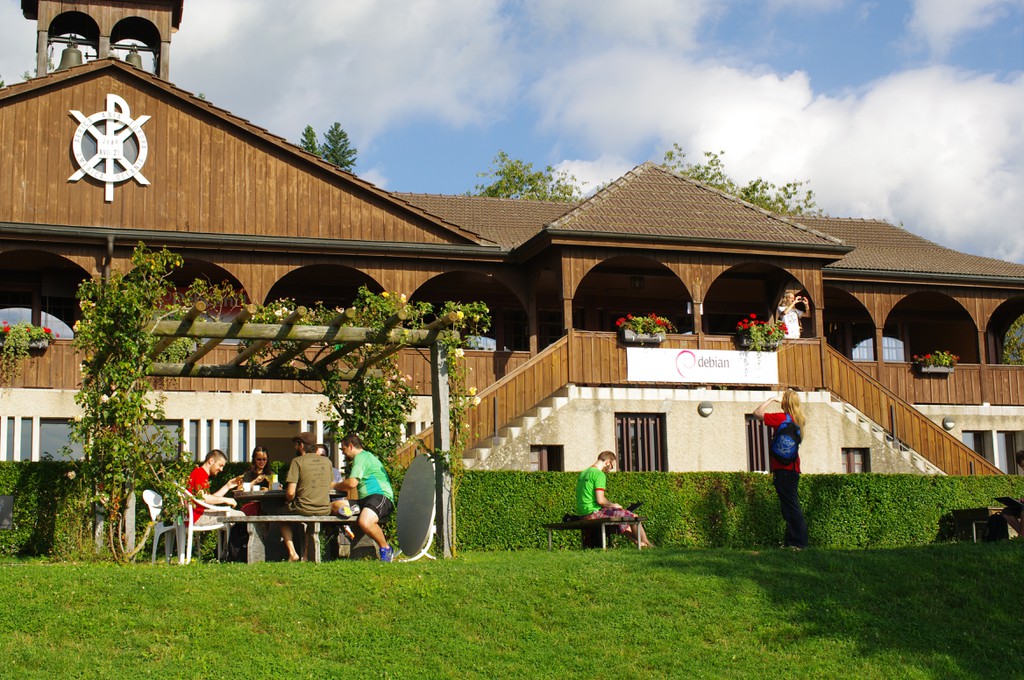 Copyright © 2004 - 2013 Michal Čihař.
After two incredible weeks here in Vaumarcus, the awesome team of DebConf volunteers and organizers is getting his latest lunch from Le Camp after having spent the morning tyding the venue.
This DebConf made more than hundred scheduled hours of talks, BoFs and meetings possible and brought more than 300 attendees together from all around the world. Live video coverage for two talk rooms during six days, eight kilograms of powder sugar for the Debian Birthday cake icing and thousands of smiling faces made this DebConf the awesome week it's been.
The view is really fantastic from here! Thanks for all the fish!
We look forward to meeting everyone in 2014 at the next DebConf in Portland!
The DebConf team